ABOUT - SCRAPBOOK - INVENTORY - BLOG



readme

inspired by strawberry-gashes' scrapbook. this is where i'll log my year's highlights of: media, layouts, events, and other favorites. it's something fun for myself to look back on as years go by!
key
☐ watched/read/played
☑ completed
☒ dropped
① - ⑤ rating

desktop

mobile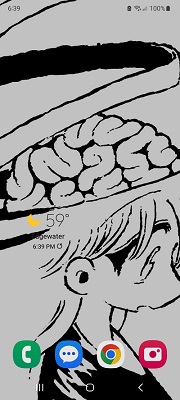 homescreen is by @15OOOOOOOOOOOO

life events
jan my birthday. found a freakin home meal kit box in the middle of the road, untouched. fell off the truck and we got to keep it!

started my first hobonichi. feb dad's birthday! really nice valentines day dinner with the loml

crocheted for the first time, and finished a skirt for a build-a-bear. mar got hours in driving! then my catalytic converter went up. guinea pig palm pal. apr easter lunch with family. cherry blossom festival. read a book. may started reading voraciously. recorded little videos for a vlog i want to put together. finished a diamond painting. went to a buffet. had pre-op for mastectomy. jun went to annapolis pride. got driver's license. went to capitol pride. started postcrossing! had my top surgery done. jul recovering from top surgery! art fight, team vampire.

drew 3 attacks! aug mostly recovered from top surgery. reading books, drawing. sold used/new clothes online.

media consumption

animanga
☐ (rewatch) one piece ①②③④❺
☐ chiikawa ①②③④❺
☐ cool doji danshi ①❷③④⑤
☑ chainsaw man s1 ①②③④❺
☑ the vampire dies in no time 2 ①②③④❺
☑ embrace your size - hara ①②③④❺
☑ i'm a terminal cancer patient but i'm fine - hilnama ①②③④❺
☒ zom 100 ①❷③④⑤
☐ jujutsu kaisen s2 ①②③❹⑤
☐ she loves to cook, and she loves to eat ①②❸④⑤

tv
☐ curb your enthusiasm ①②③❹⑤
☐ arrested development ①②③④❺
☑ better call saul ①②③④❺
☑ breaking bad ①②③④❺
☑ i think you should leave with tim robinson ①②③④❺
☑ i think you should leave with tim robinson season two ①②③④❺

book
☑ in the dreamhouse - carmen maria machado ①②③④❺
☑ i'm glad my mom died - jennette mccurdy ①②③④❺
☑ the house in the cerulean sea - tj klune ①②③❹⑤
☑ the book eaters - sunyi dean ①②③④❺
☒ things we lost in the fire - mariana enrique ①②③④⑤
☒ her body and other parties - carmen maria machado ①②③④⑤
☑ gideon the ninth - tamsyn muir ①②③④❺


film
☑ glass onion ①②❸④⑤
☑ jujutsu kaisen 0 ①②❸④⑤

passing fixations
newest to oldest
neopets, hot gas station coffee, sims 4 x2, mario kart 8, postcrossing, minecraft x2, the library, posca, beachcombing, crochet, sims 4, journalling, minecraft, nailpolish