august 7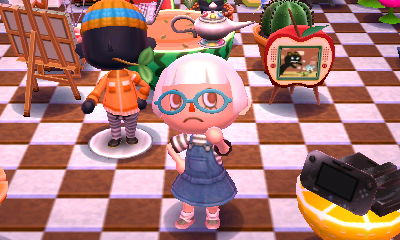 ootd :o3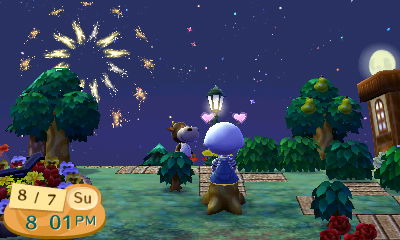 the fireworks were already started!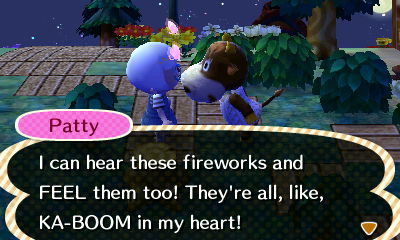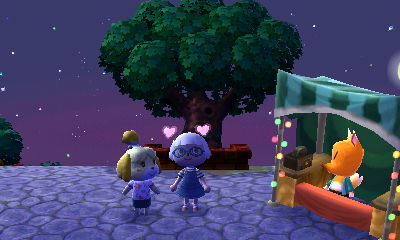 isabelle gave me some heart boppers & i bought a fortune cookie from redd. it was a dud.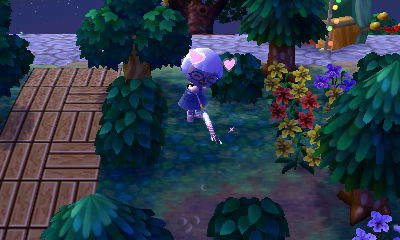 still got a roman candle though!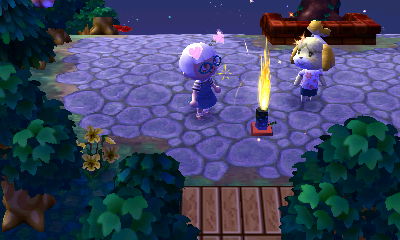 also had one of these sitting in my inventory :3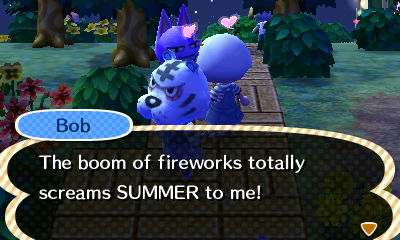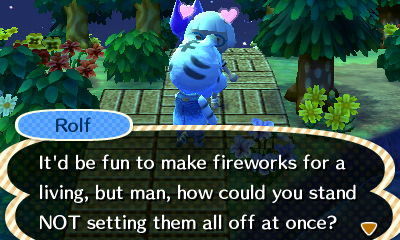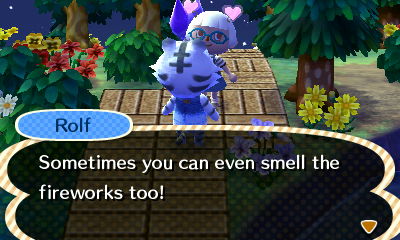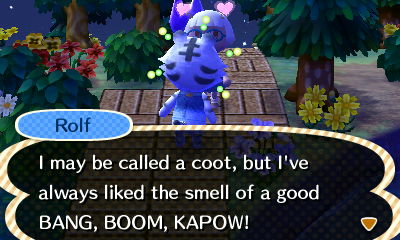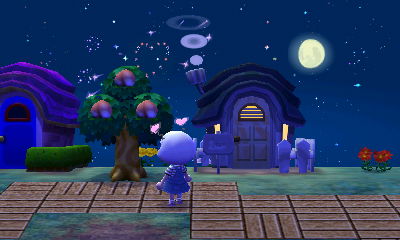 checked on vesta's house. aw it's so cute! i love how modern it is. i like the placement too. and it's similar to bob's...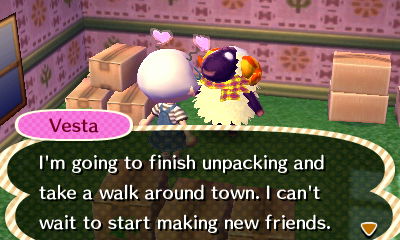 aww <3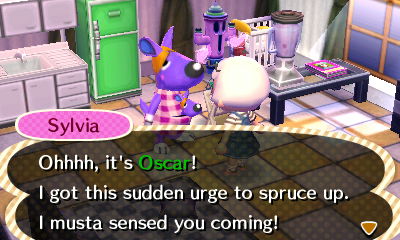 stopped by sylvia's.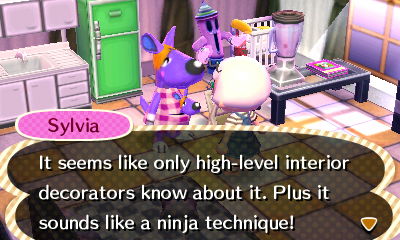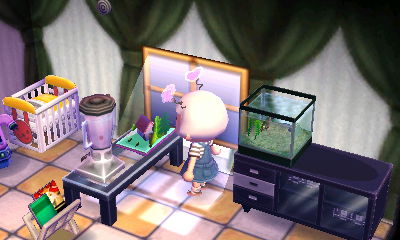 the popup book is so cute =_=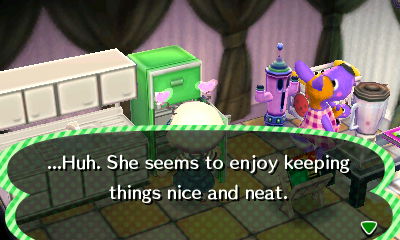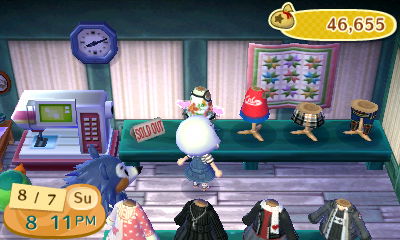 stopped by the shops for collecting!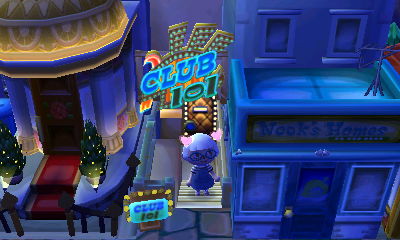 time for club LOL again :3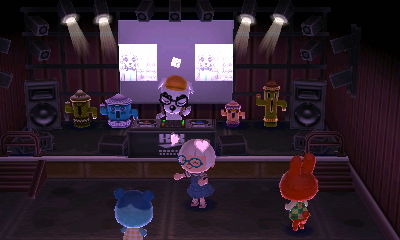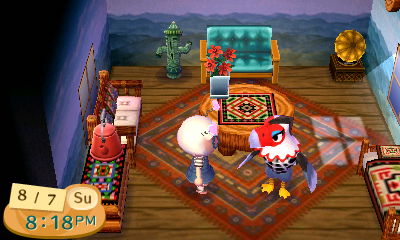 stopped by amelia's after.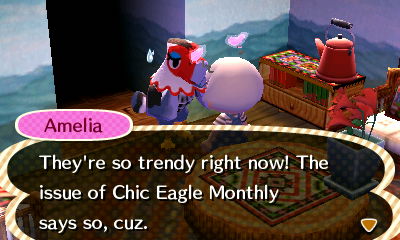 she noticed the sewing machine i had bought from the shops & wanted to trade!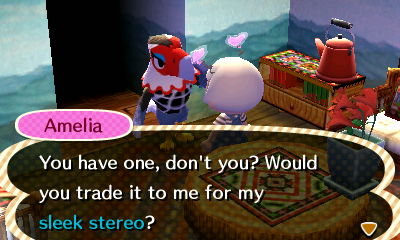 i ended up getting this customized to holstein.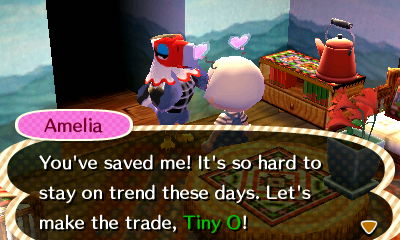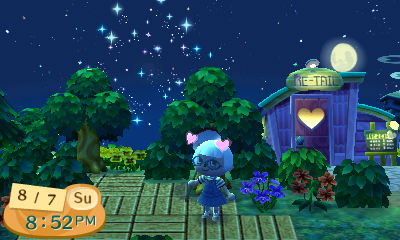 walking around watching the fireworks..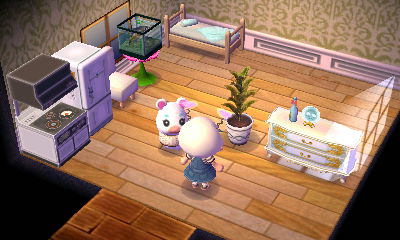 stopped by flurry's and noticed her house was pretty empty. you just sold stuff flurry!! what are you doing!! i have to start sending her furniture.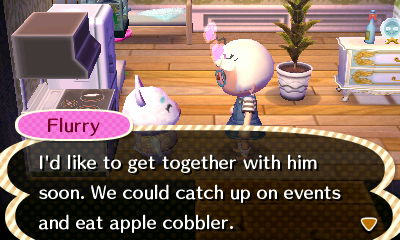 she doesnt even care about me she just wanted to know where dakota is. Q_Q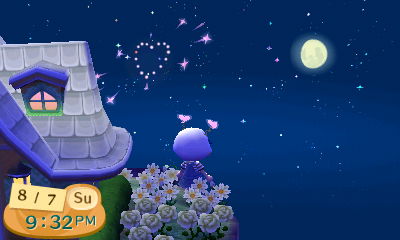 the fireworks are so ambient~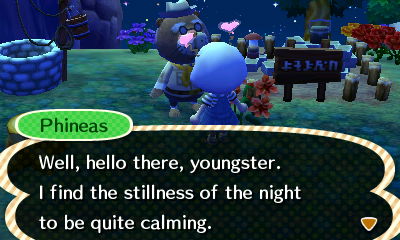 noticed phineas was poking around.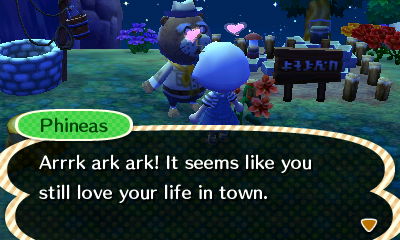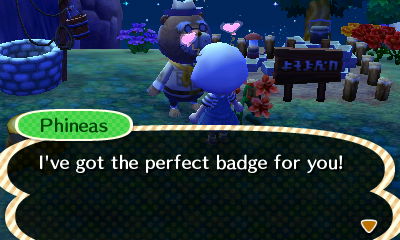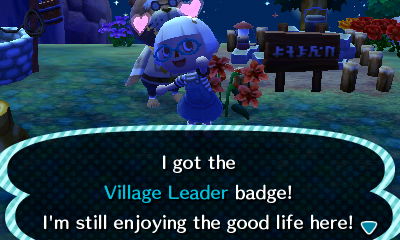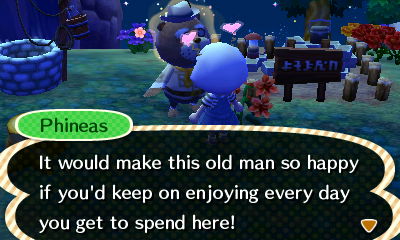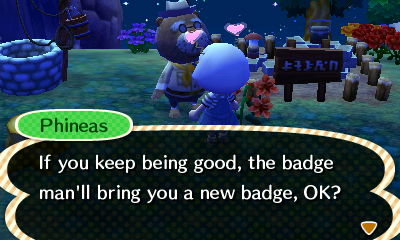 why must you put it like that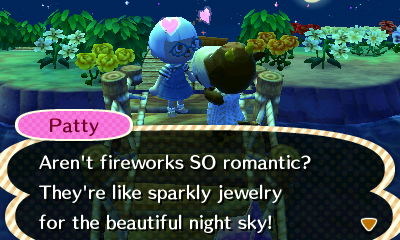 still, feeling fluffy from what he said + logging 200 hours in nl, i went to end my night with patty.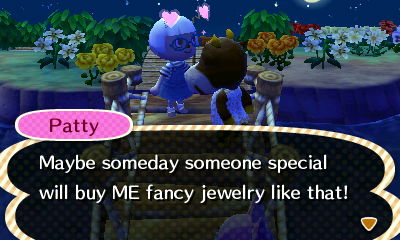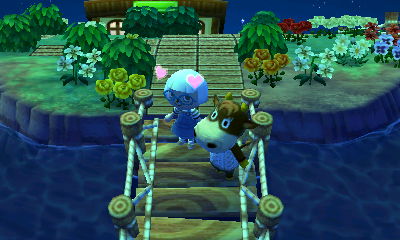 goooood night!!