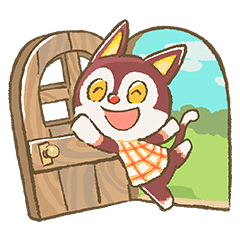 NEW HORIZONS
Milky☆Way
town fruit: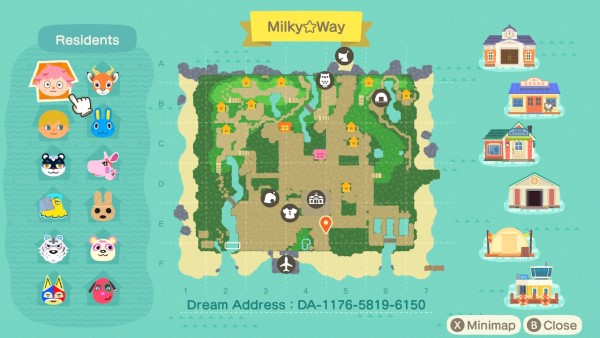 here's the map of my town from mar 2021 + my dream address!
i honestly don't like the setup of the town too much so i have tentative plans to massively move everything around (without terraforming flat the whole thing, i don't like that process)
update
: as you scroll you can see the progression of my town now! i'll continue to add as time goes on.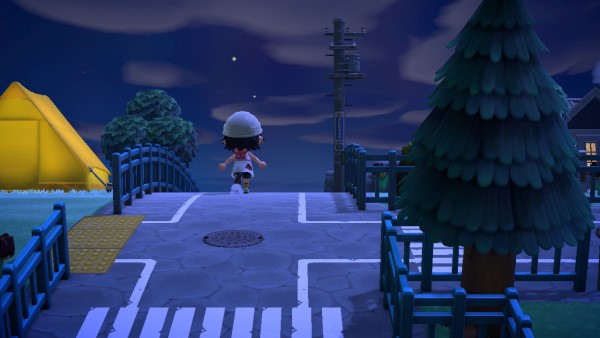 let me show you around! (just a little bit tho because not much is done ahhh)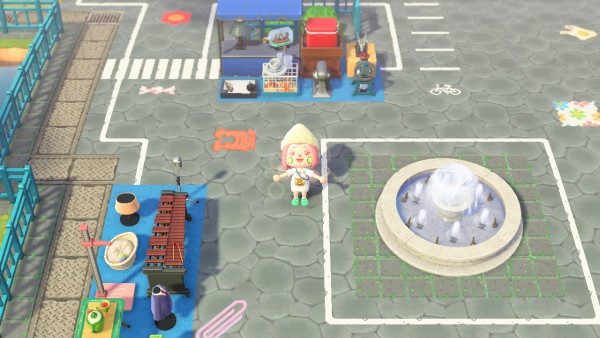 front area right after the gates that changes up depending on what i'm trying to get rid of on nookazon primarily. just a small shop area! once i've sold enough i'm still thinking about what i'm going to put here. cafe area?
my work in progress tiniest little post office ever... i only just recently made another character and forgot how much you have to go thru as another islander! i can't even move his mailbox yet. that's the main hoop i'm going thru right now but i do want a little post office <3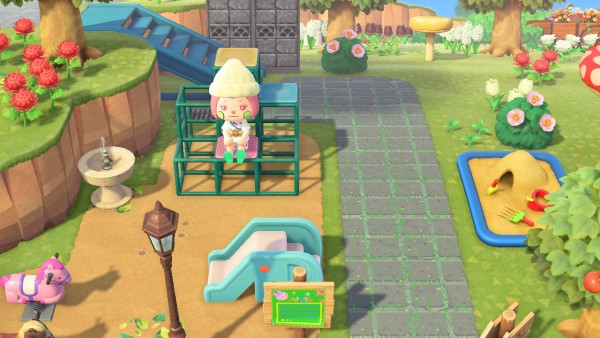 this playground was actually shrunk a bit from its original size. it still needs some work to be more natural, but here's the island's playground area. great place to go to mope around at night! :o)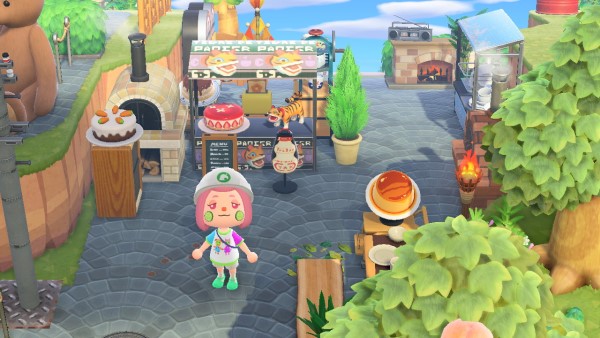 little cafe area right before redd's dock. my idea for it later is something like... a cafe bar/arcade/gambling combo area? and a little fillup station in the back for redd/ships~
UPDATE 12.04.2021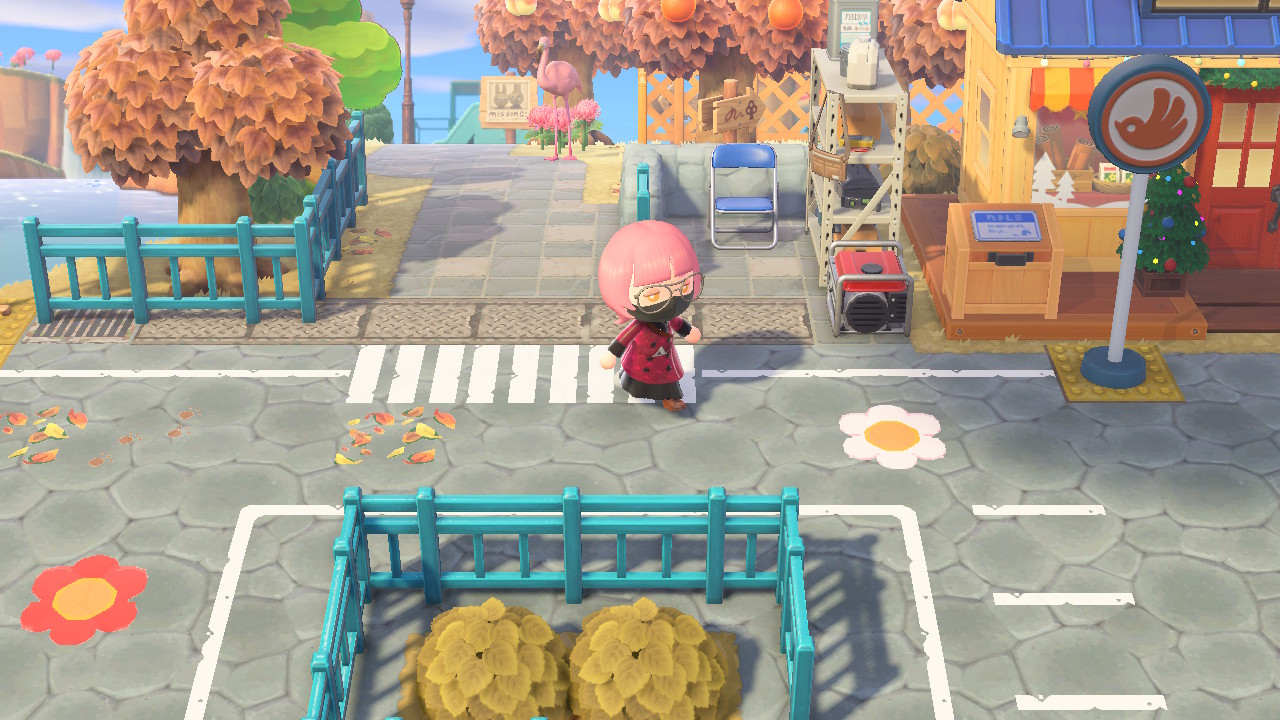 around nook's! the main area where i have all the things i'm selling on nookazon is still pretty much the same as before.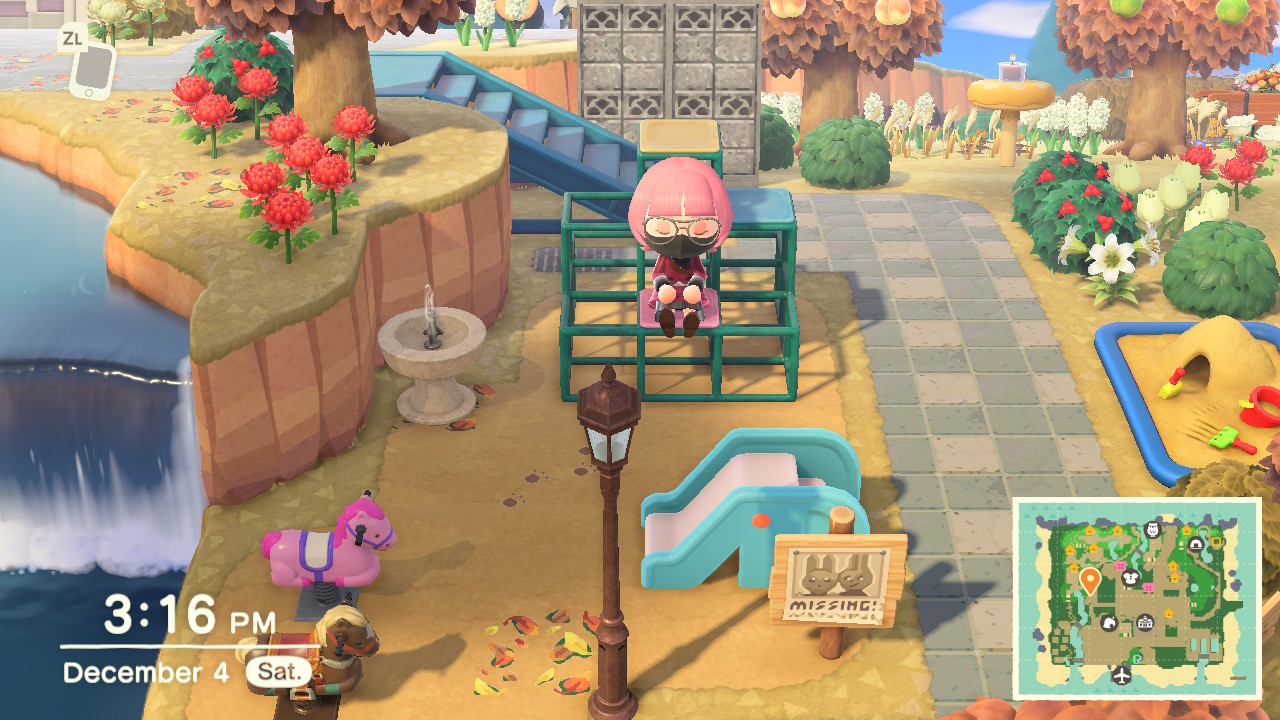 i did change up the area around the park a tiny tiny bit! changed the sign to another of
plastiboo's
designs.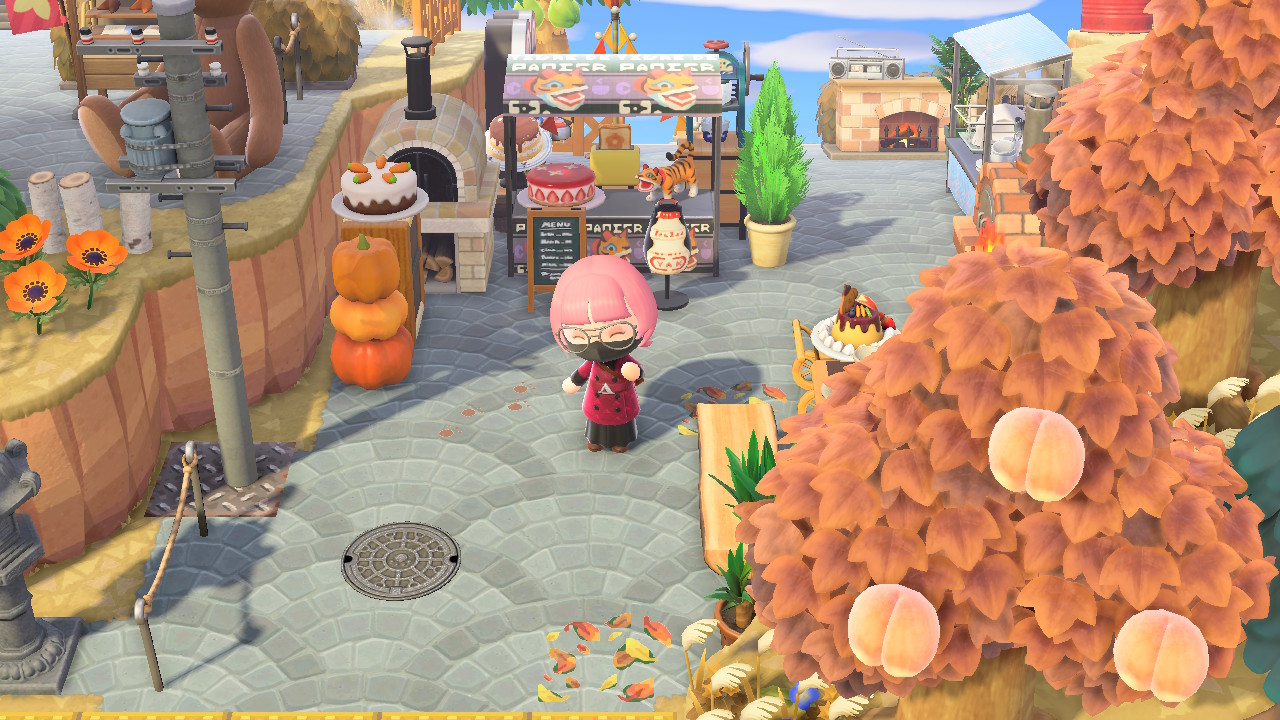 area heading to redd's space/docks is the same pretty much but i realize now i can make a bunch of cute food to go here! this is like paper tiger's portable cafe space.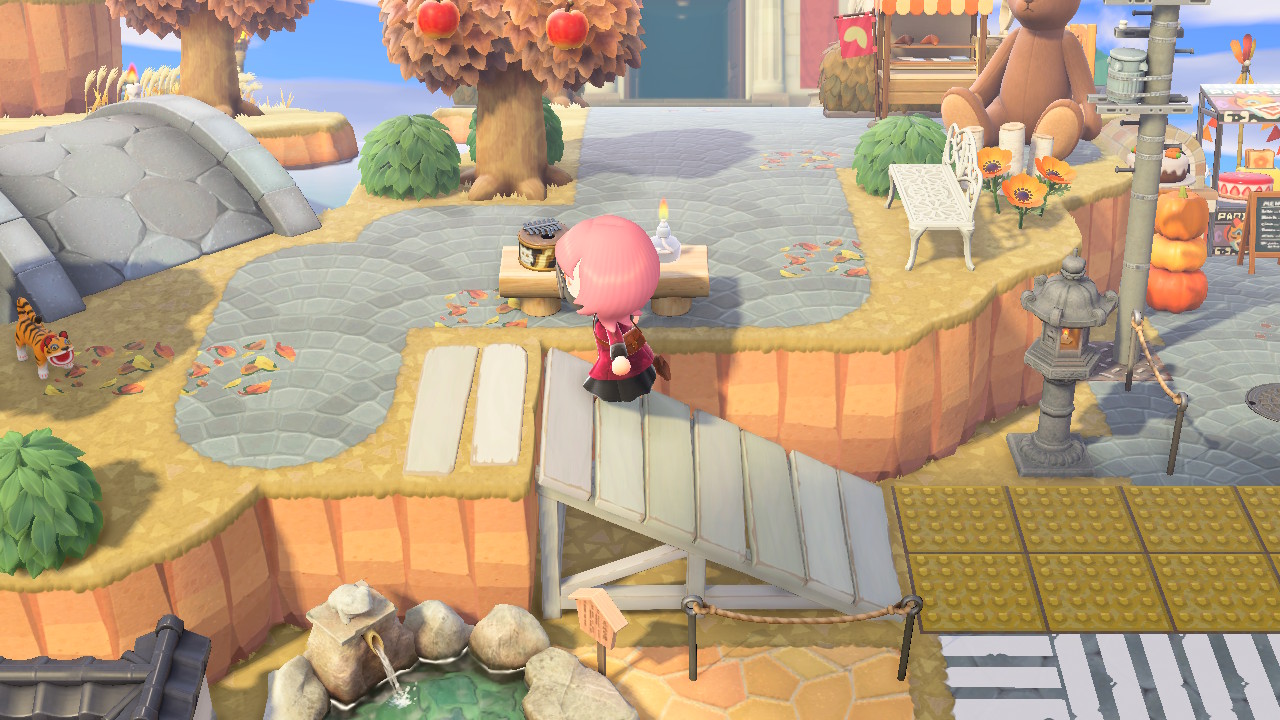 museum is up on the hill from the cafe/docking area. :o) and around here leads to rolf, beau, coco and some other villagers' housing area.
beau's house and yard!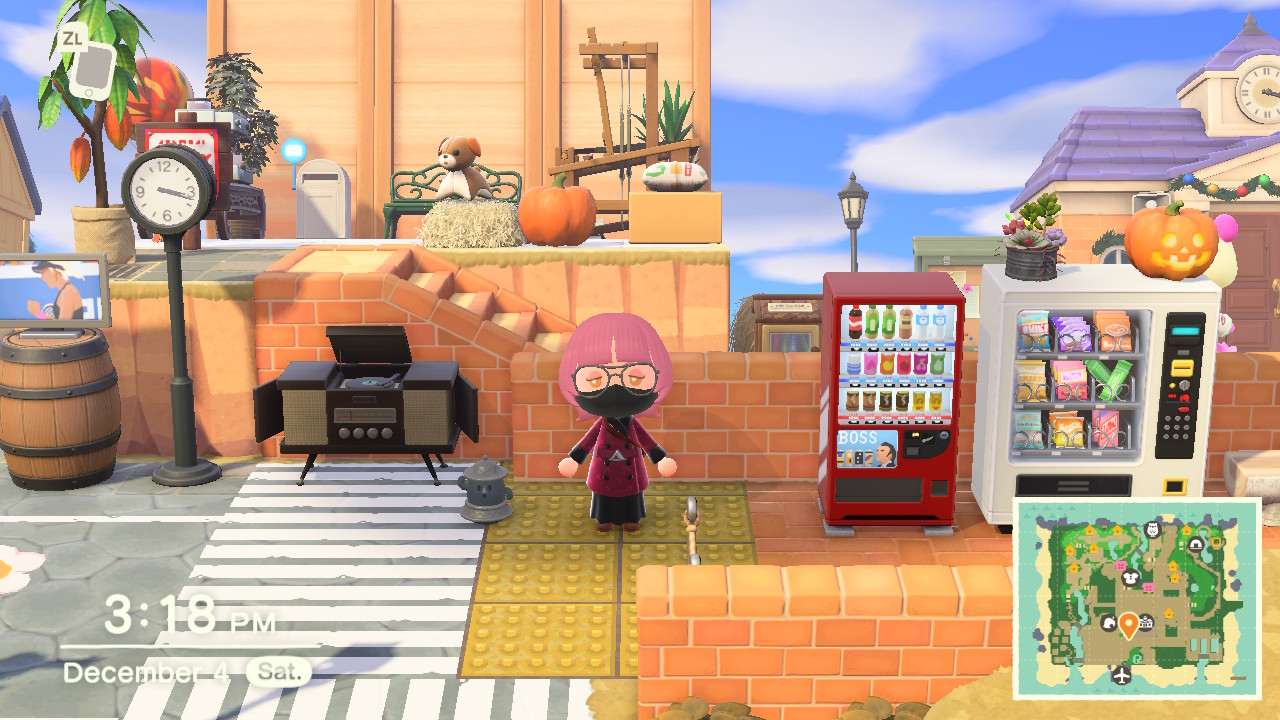 i put my post office up on a platform. i really want to make the overall landscape of my town more varied. i still need more villagers besides dakota (it'll probably all just be ocs) + get the ability to move their post boxes tho QQ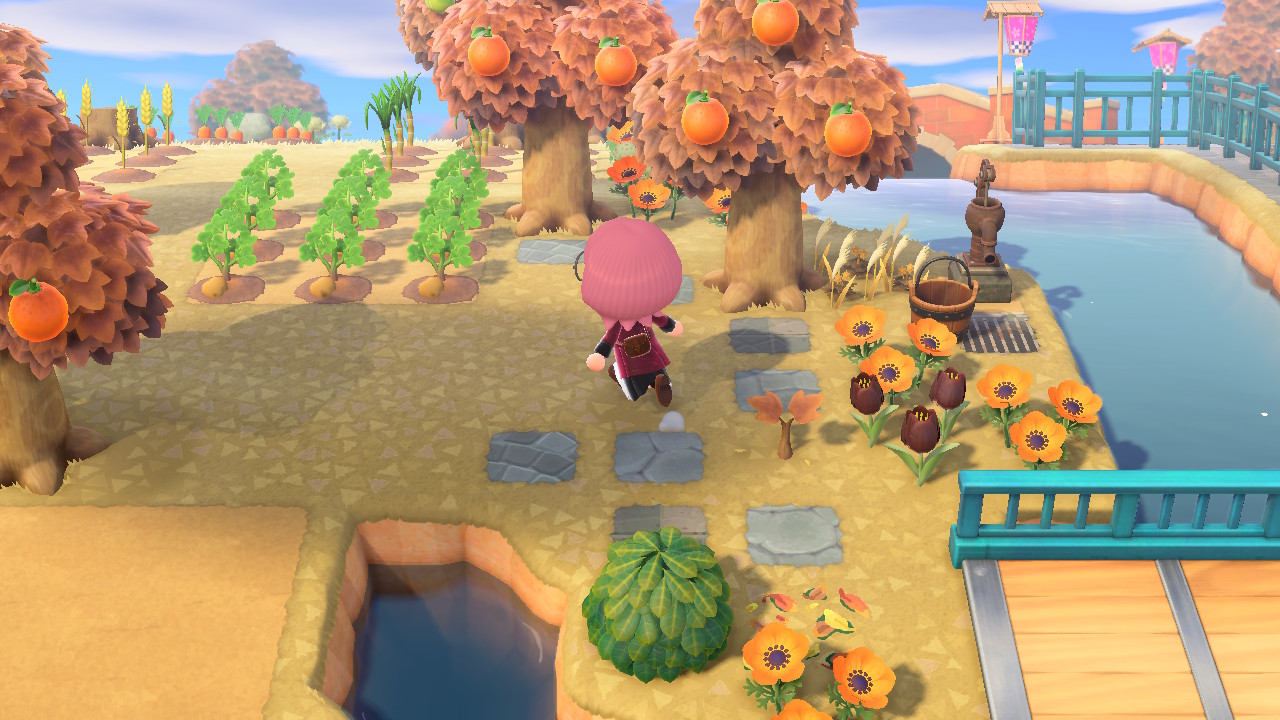 finally, my farm that i really need to work on! it's bare bones right now. there's a place for gyroids specifically too!
i've actually found a lot of interest in acnh again because of hhp! and, it has helped me figure out more what i want to do with my island itself! the new things you can do with walls, qr codes, transparencies, etc has given me so much inspiration! thought i'd put down some builds i've made that i like a lot here.
lily of the valley (school)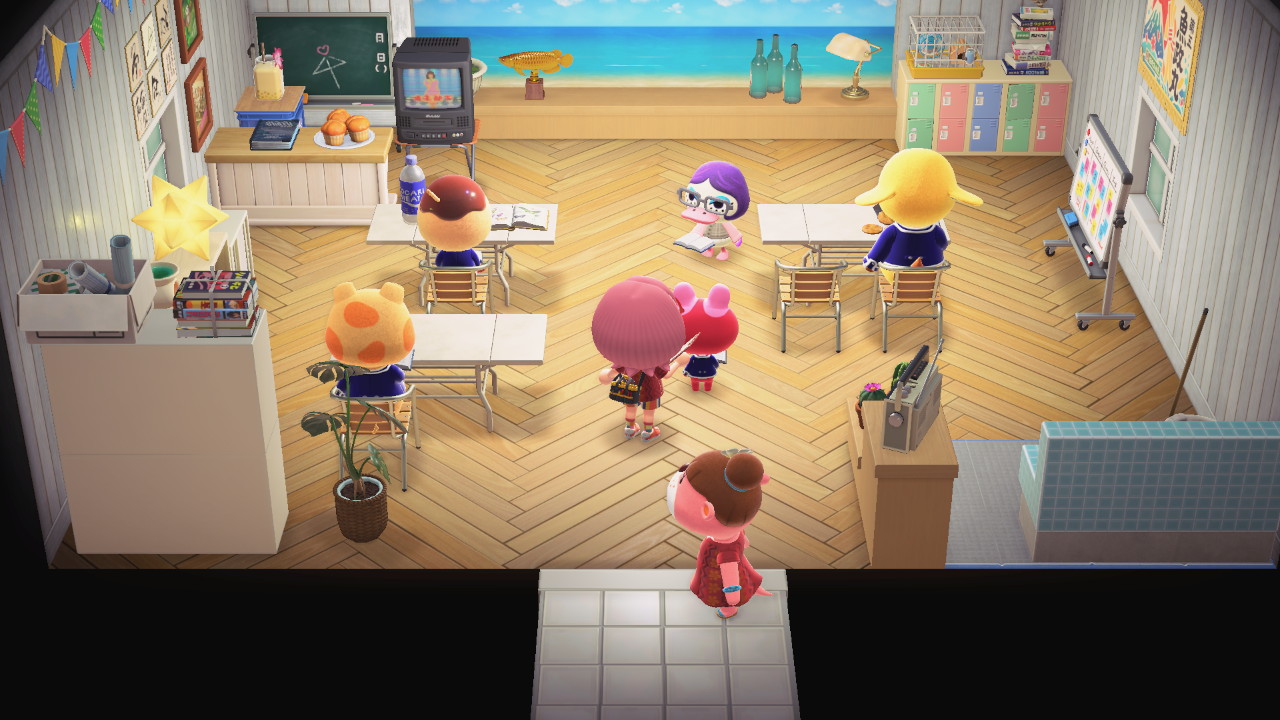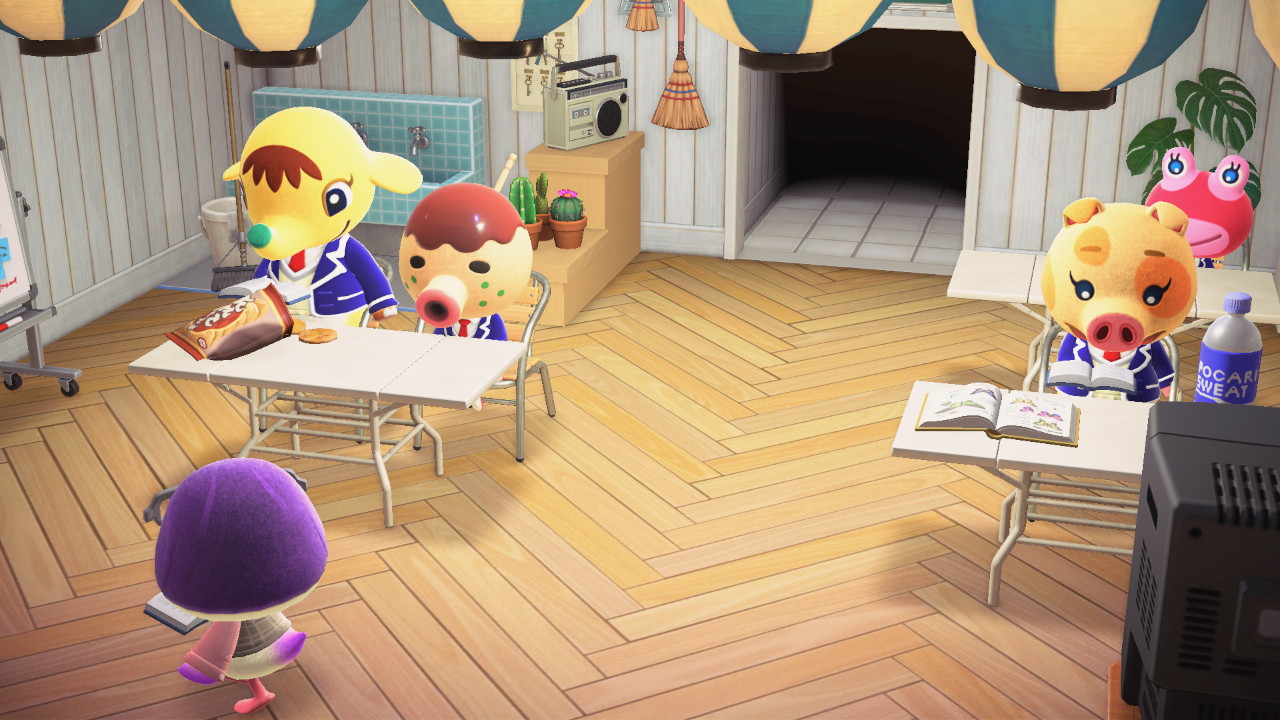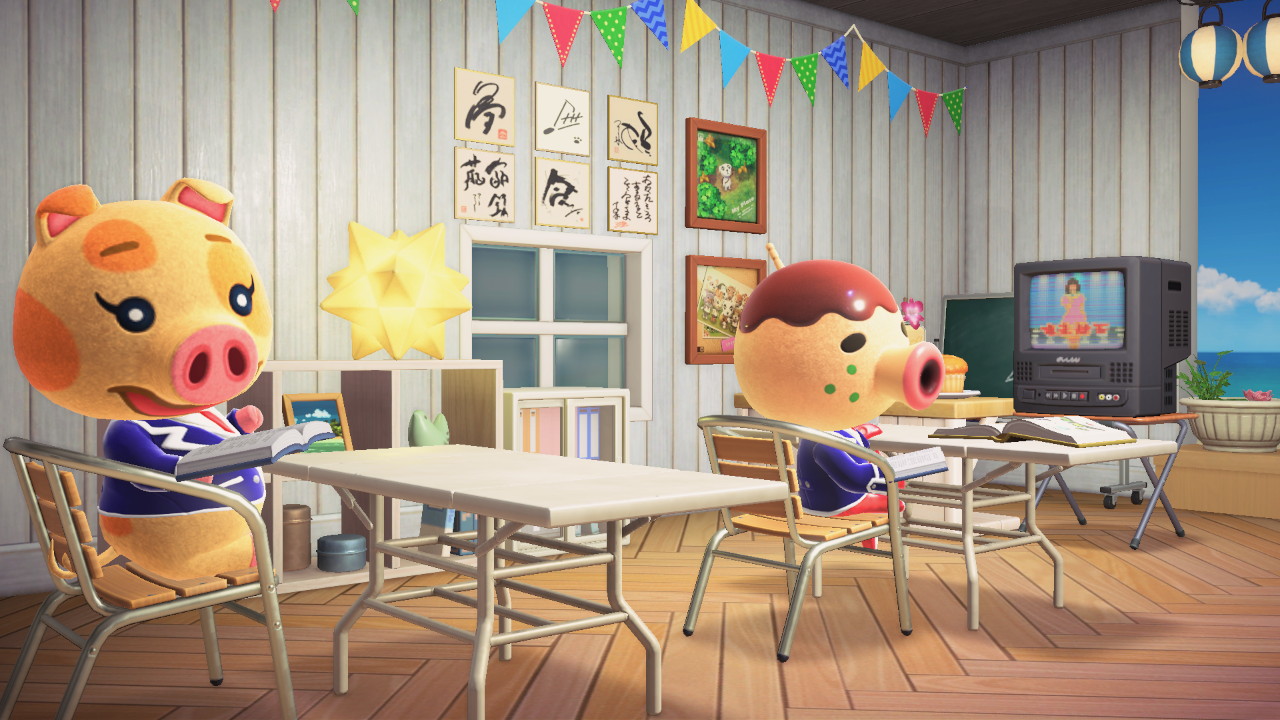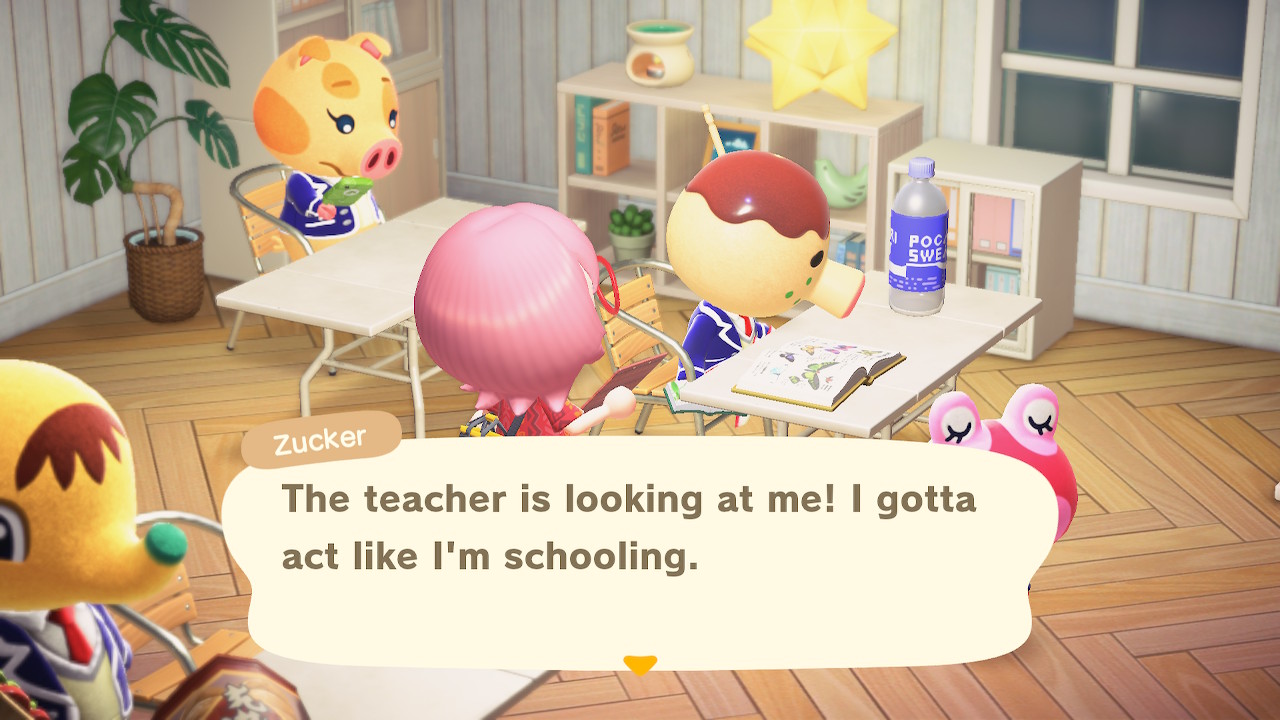 paper tiger (restaurant)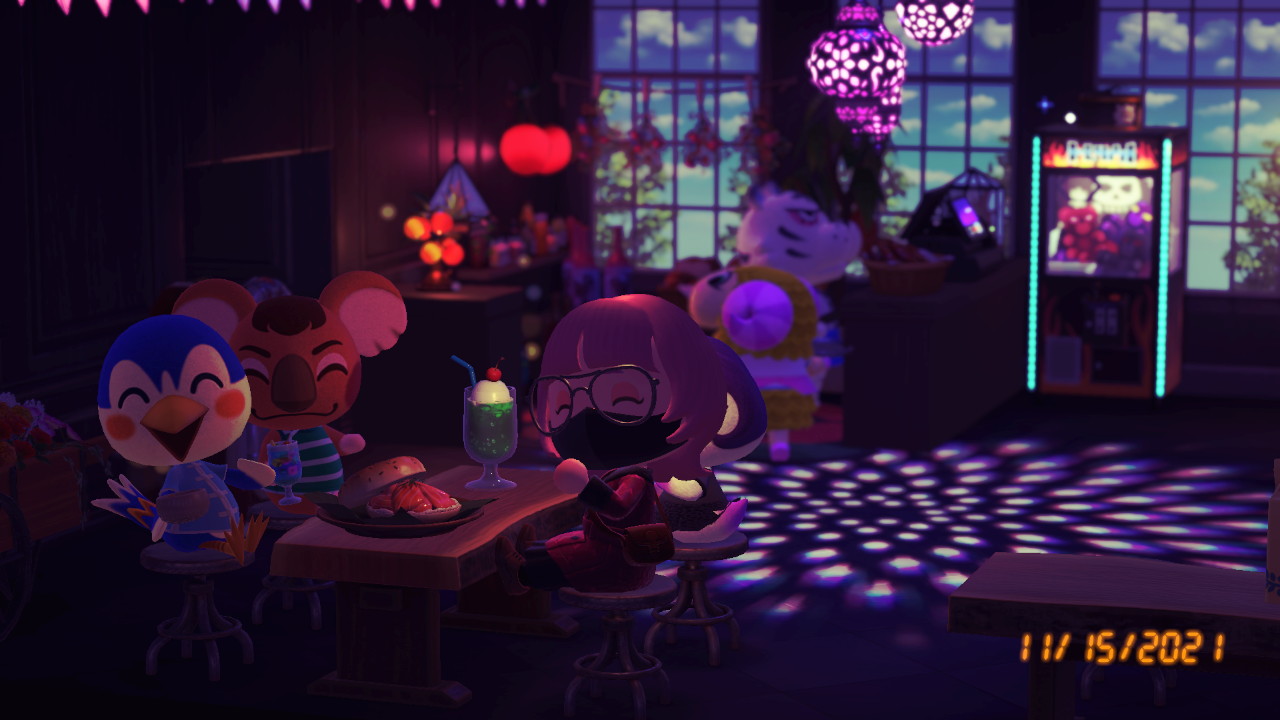 belladonna (cafe)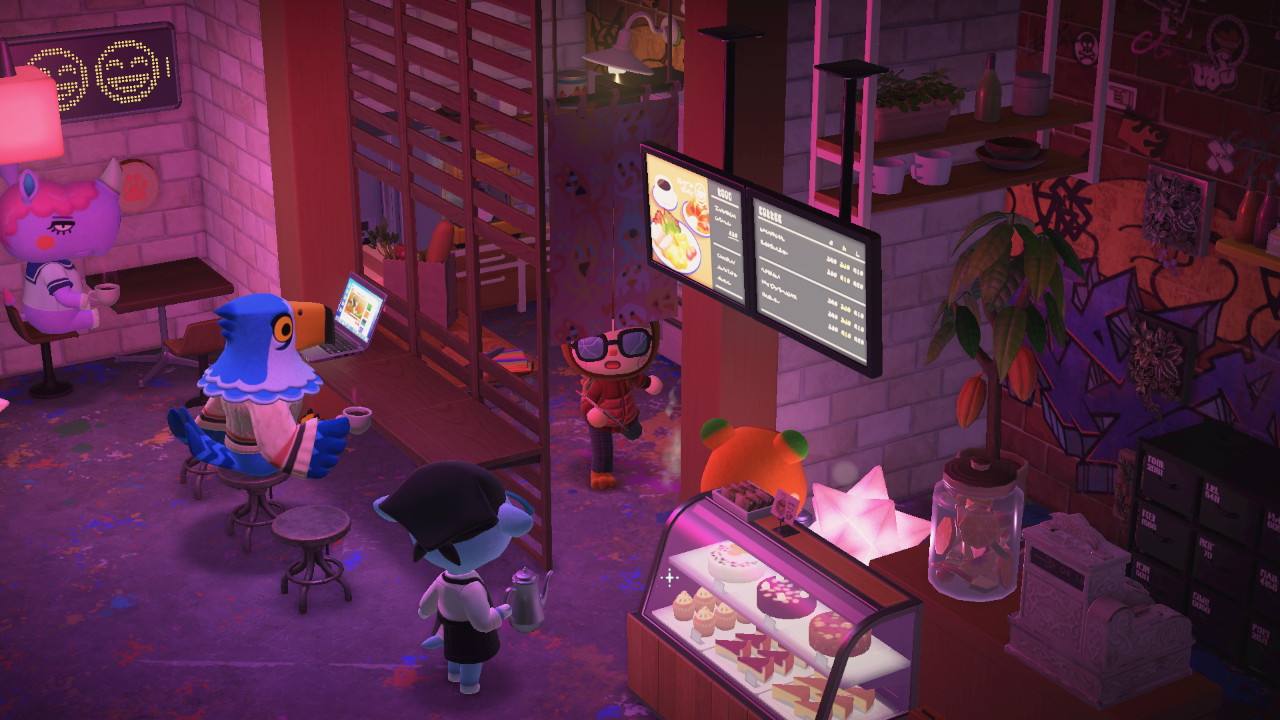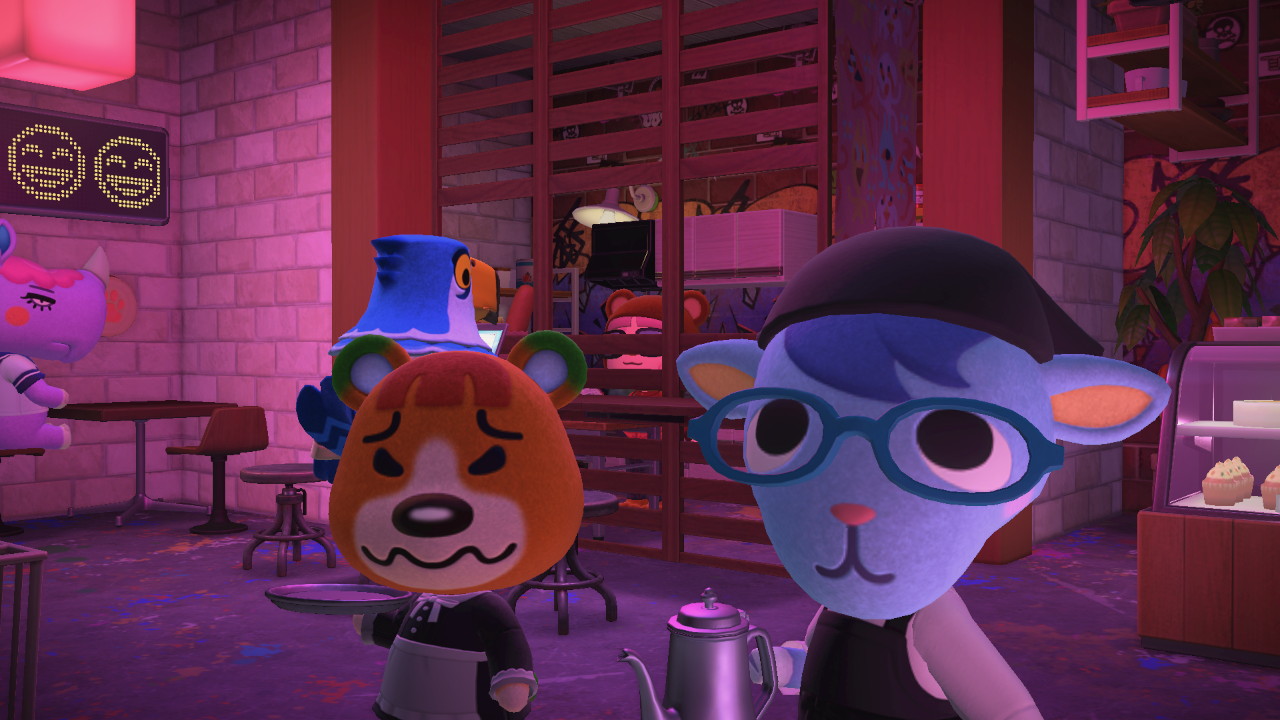 villager homes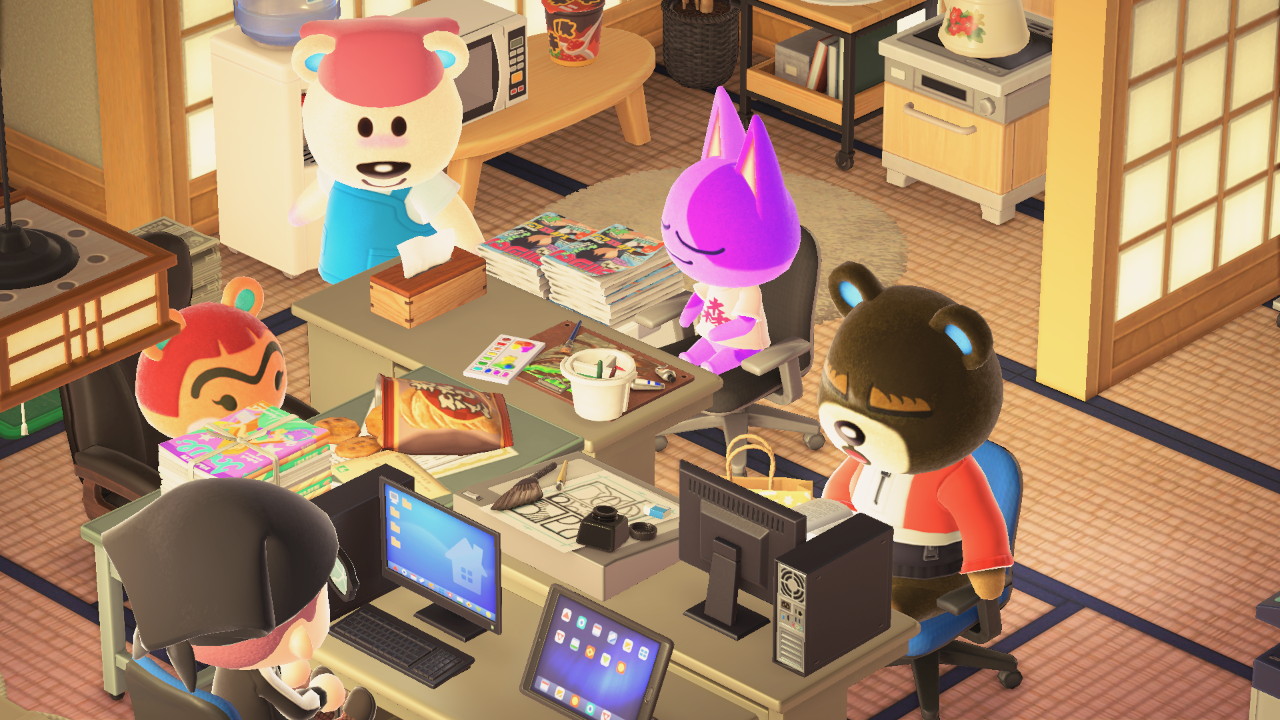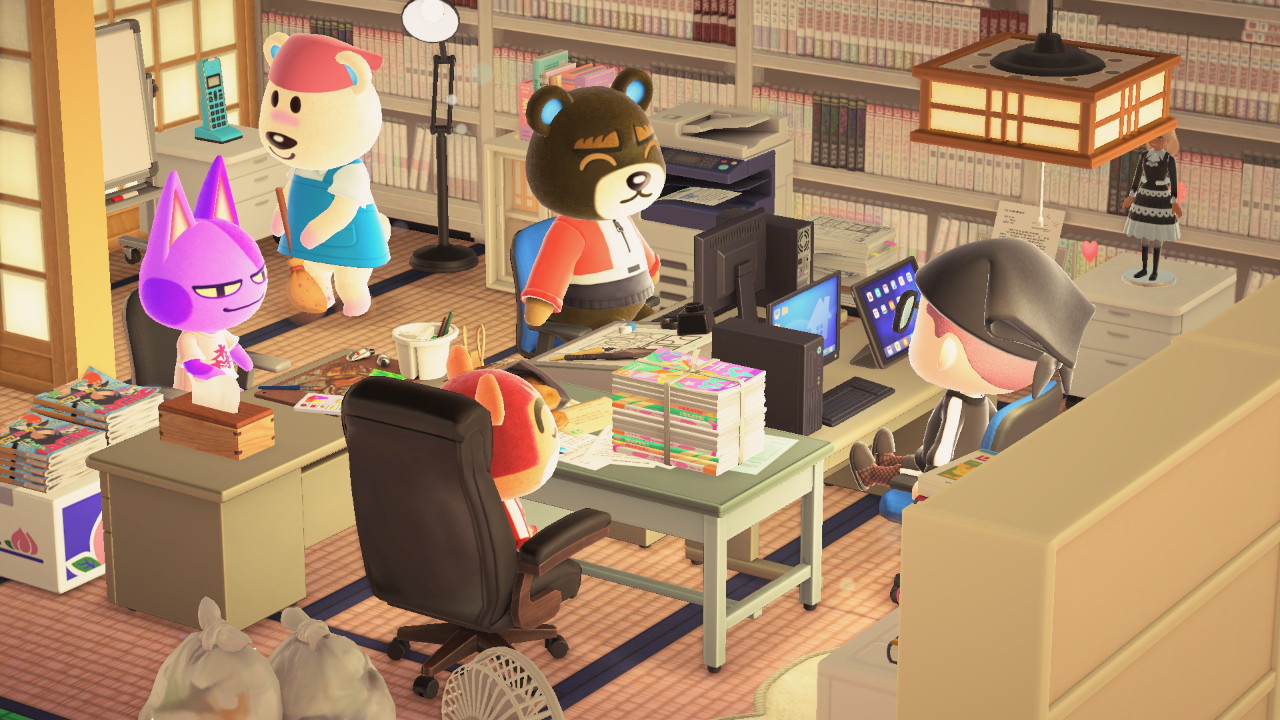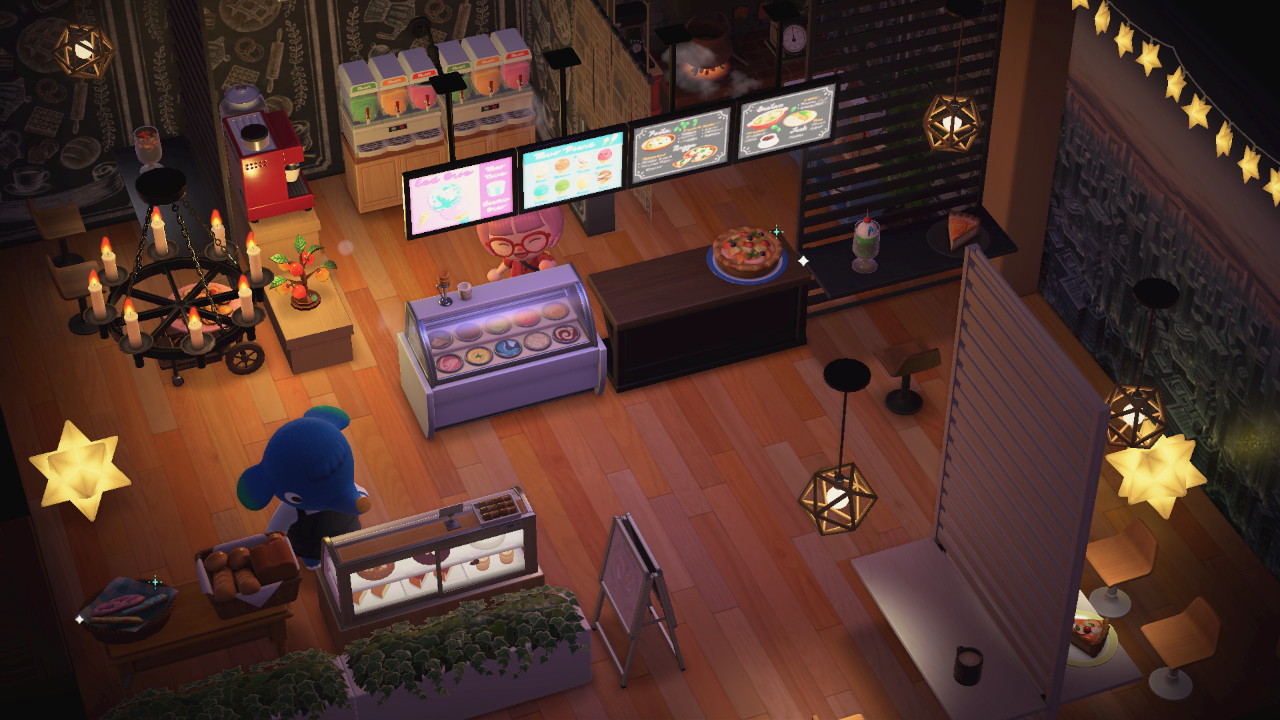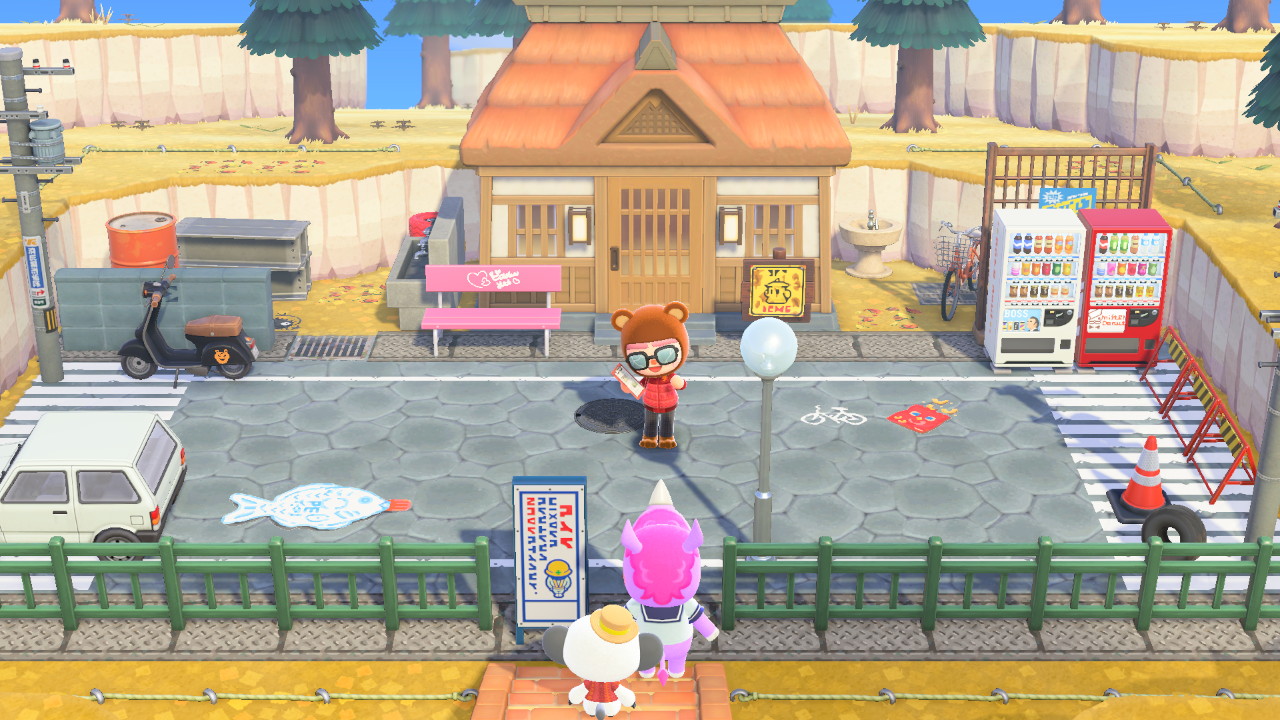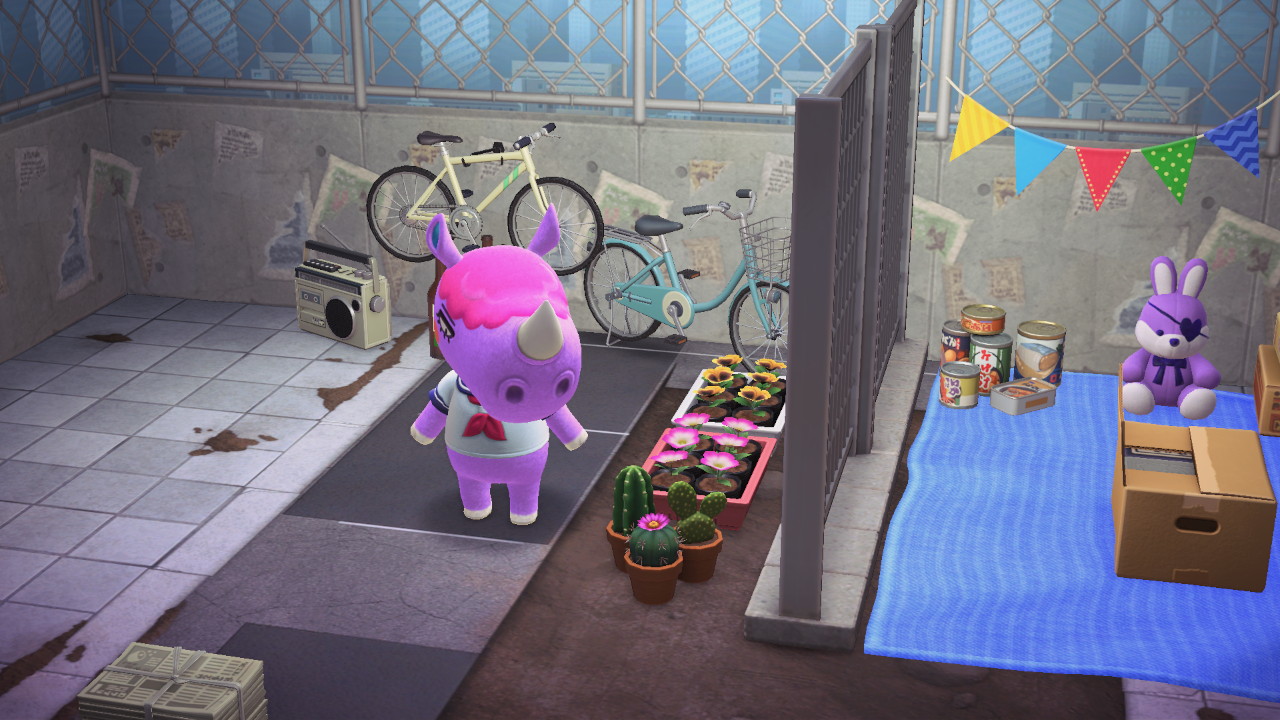 text here blah blah new stuff incoming