august 3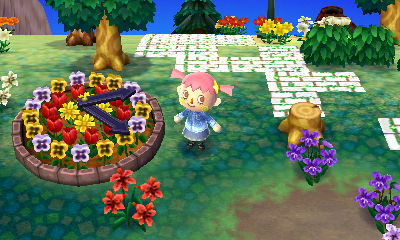 running around town trying to do some of my dailies today.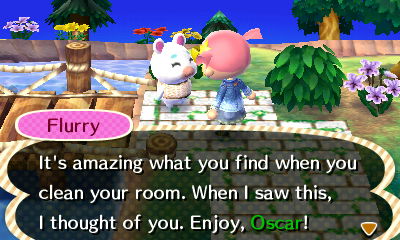 i ran into walker who had a delivery for sylvia, but then immediately into flurry as well who had a caladium to give me.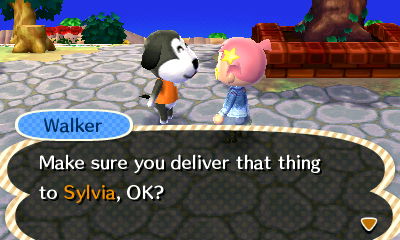 ran back into walker in the plaza.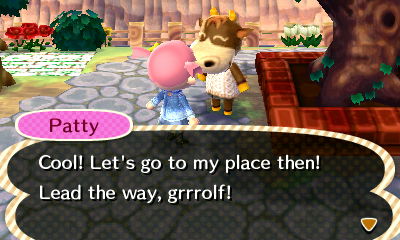 patty flagged me down to stop by her house! also rolf has spread.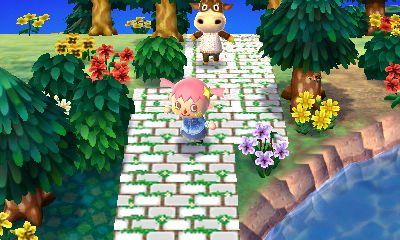 goin~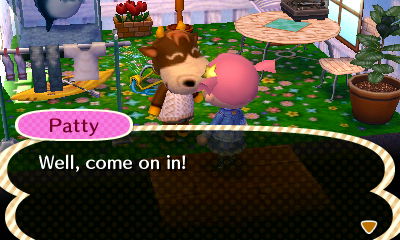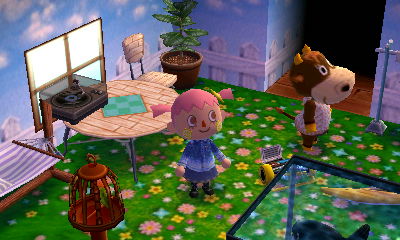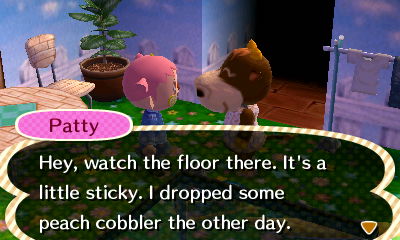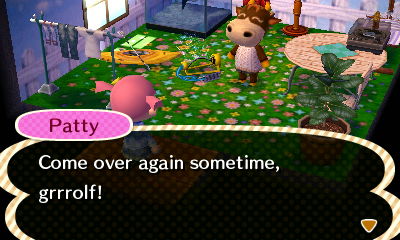 bye, patty!!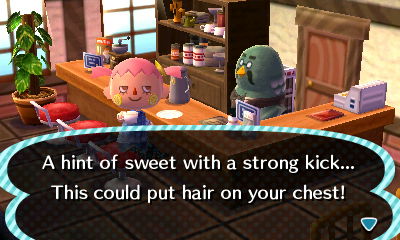 stopped by brewster's on the way home to change clothes.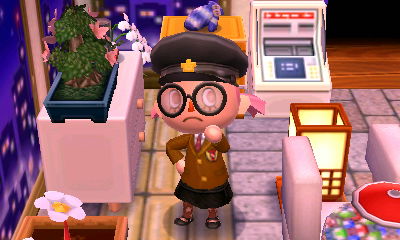 i dont have a lot of clothes so i threw together what matched but hmm....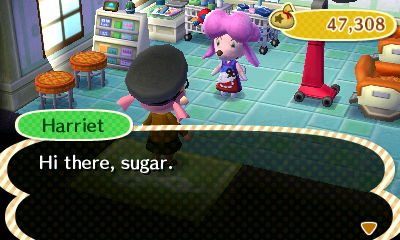 i know what to do :o3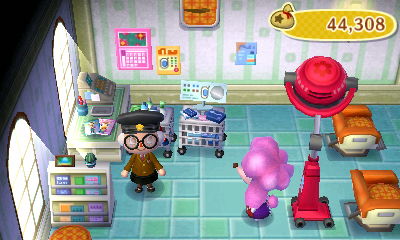 better. but i should check out the shops now!!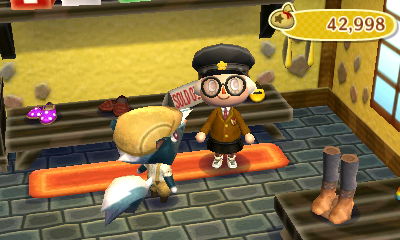 found some nice white basketball shoes. i thought they were just white boots at first?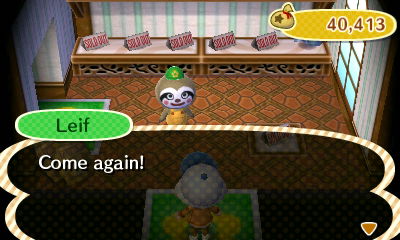 also as usual, i buy all of the bushes, trees, and flowers from leif. i'm trying to flank my paths with bushes and trees naturally so i can wear down the paths and eventually remove them from between.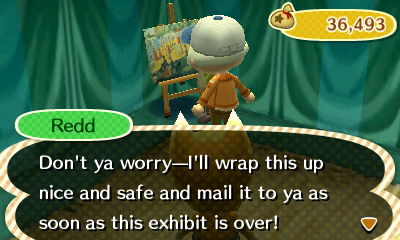 bought what is always a genuine painting from redd!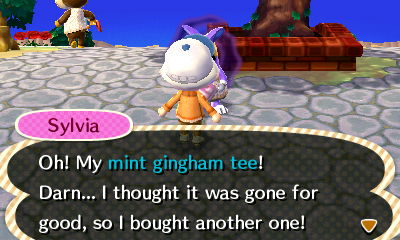 finally delivered the package to sylvia right outside redd's. she let me grab her mint gingham tee from her! she made me pay for it.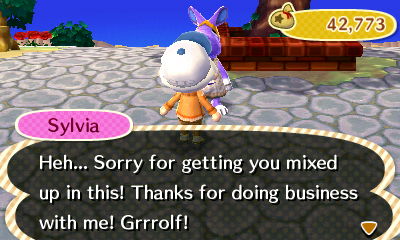 sylvia has also been fucking infected. but i don't think rolf even says that anymore in my town?!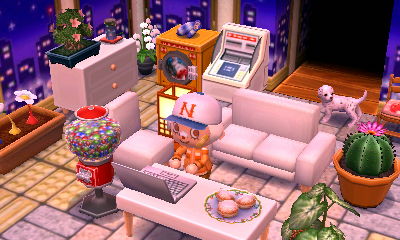 you may have noticed the outfit change. i got a lil indecisive while running around.
here's what i had by the end of the day!