august 4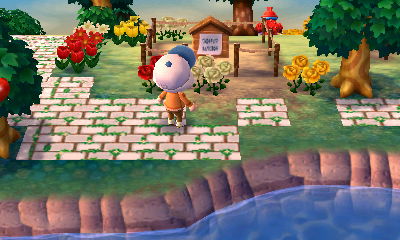 boone is moving in! i'm excited to finally have a monkey villager!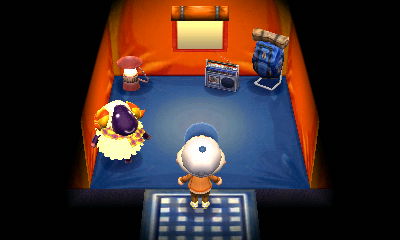 i also got vesta in my campsite!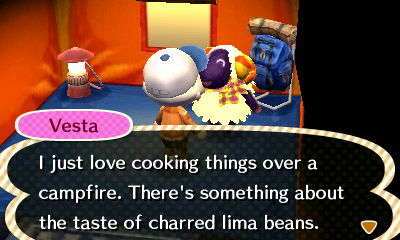 it took a long time of convincing to talk them into moving.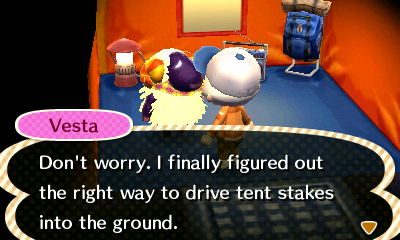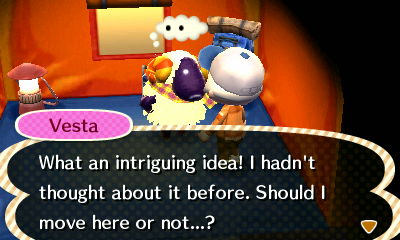 please, actually.
YAY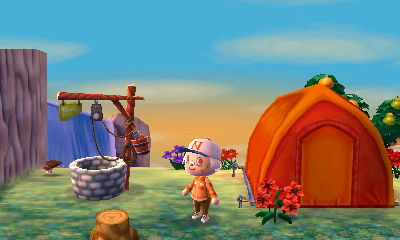 it's getting later, and the sky is pretty in new leaf.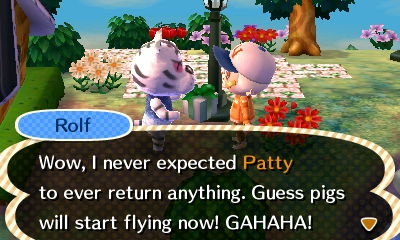 oh! that's right. patty needed to return something to rolf.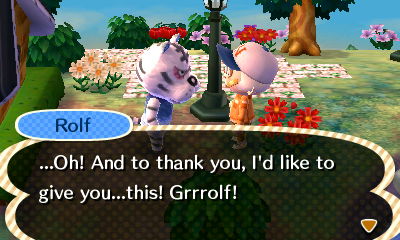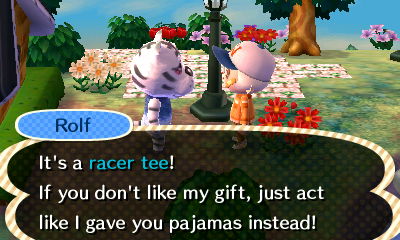 aw! i do like it :')!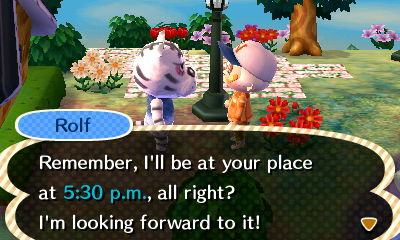 a few minutes later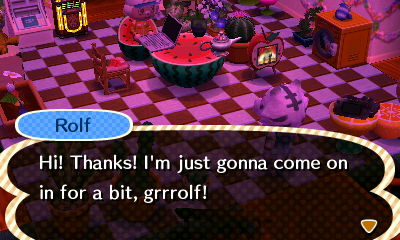 i just redid my living room again :o0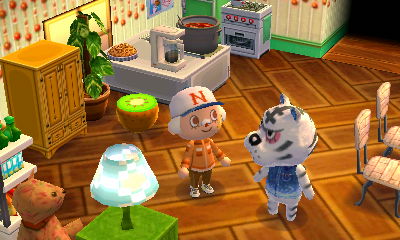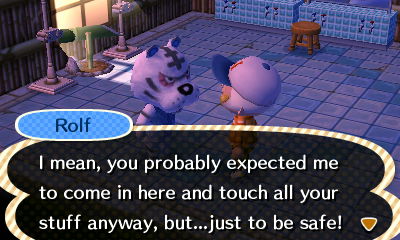 i mean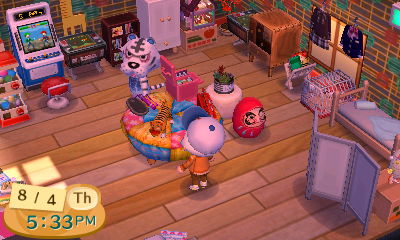 brought him upstairs to my bedroom U_U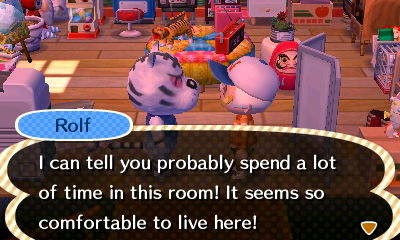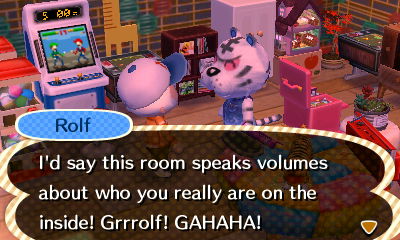 it really does.. thank u (trash bags in the corner)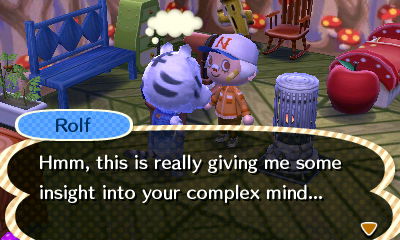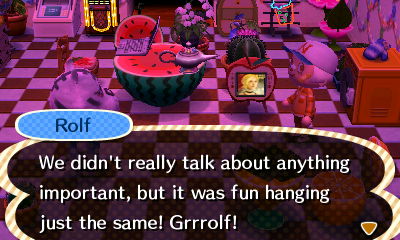 OK BYE.EE?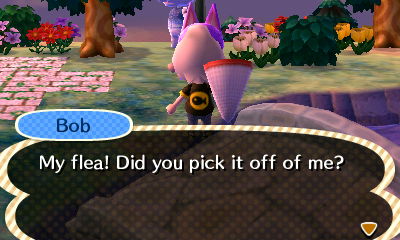 i did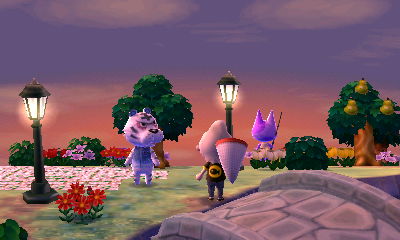 now the sky is even prettier... goodnight n_n