august 5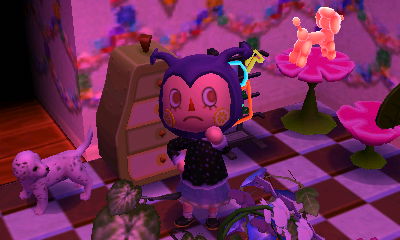 hi! today i put on a new outfit straight away.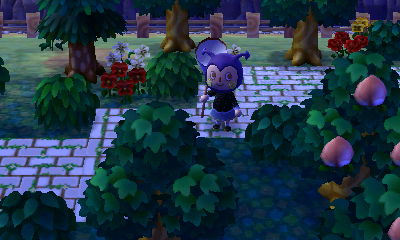 time to run some chores!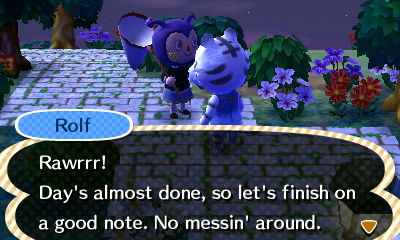 u are so right, rolf.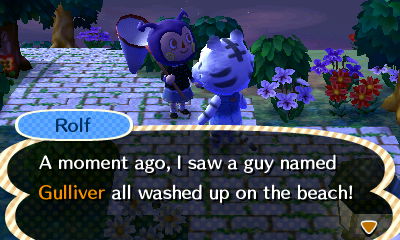 o: ! nice, i'll keep that in mind. lol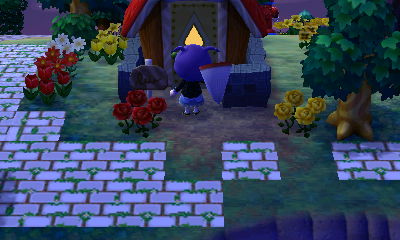 first though, i have a new villager. boone!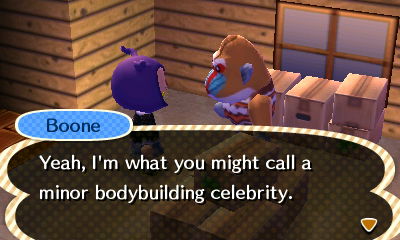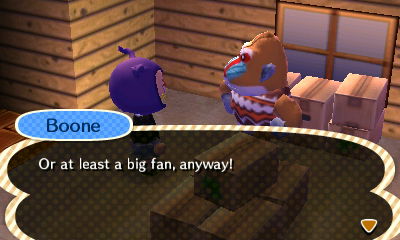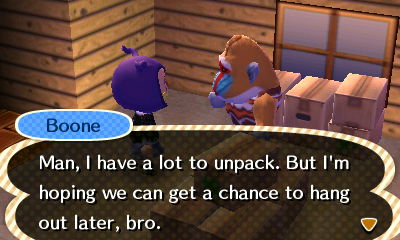 he's really cute and i'm glad to have him!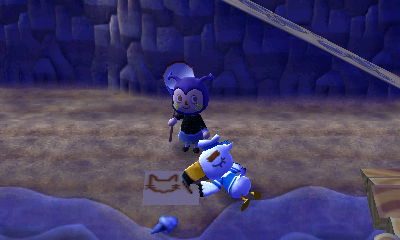 i checked on gulliver next because i didn't want to forget about him.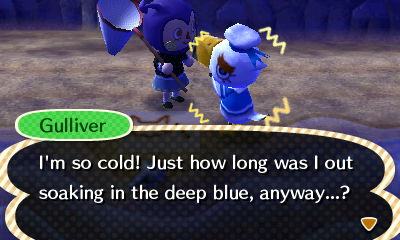 yknow what, i got his place wrong this time because i didn't want to look up the answer. it's fine!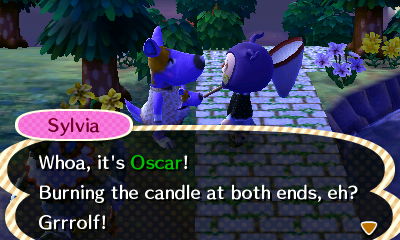 i ran into sylvia again!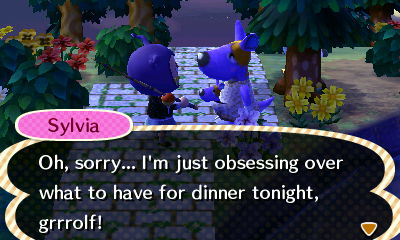 she wanted a river fish, presumably for this.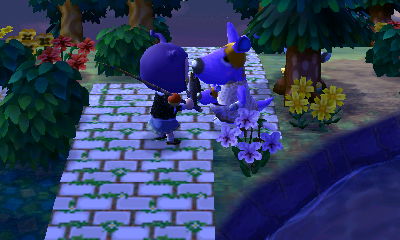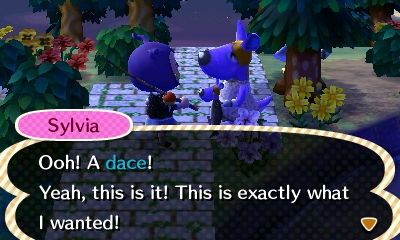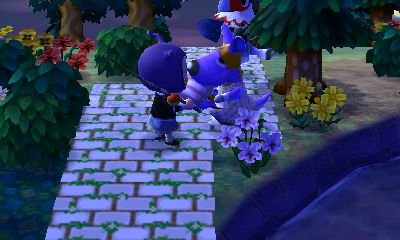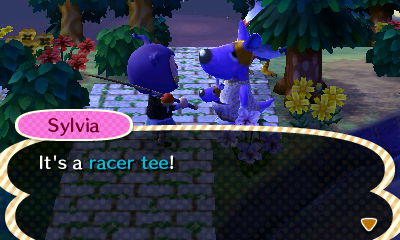 oh my god. i got this yesterday. thank you?!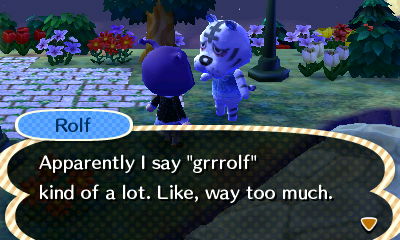 after running away from sylvia, i ran into rolf again and he had this to say. YES, you've been infecting EVERYONE.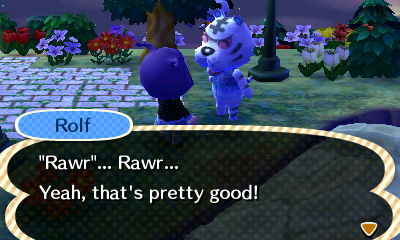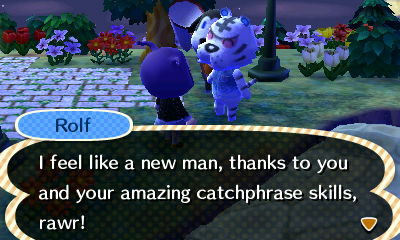 thank you.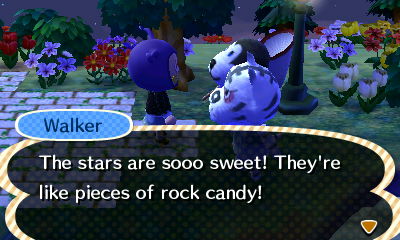 talked to walker right after this. he's so sweet <3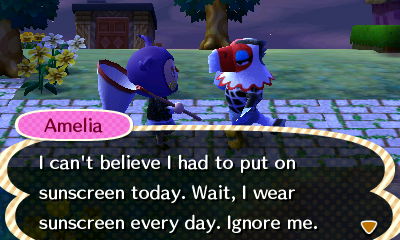 ran into amelia!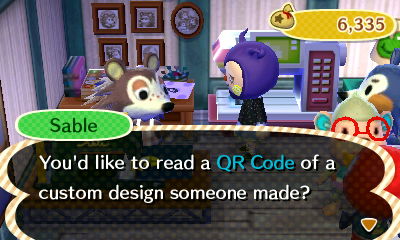 after this, i ran over to change out my white tile and grass paths for wooden ones.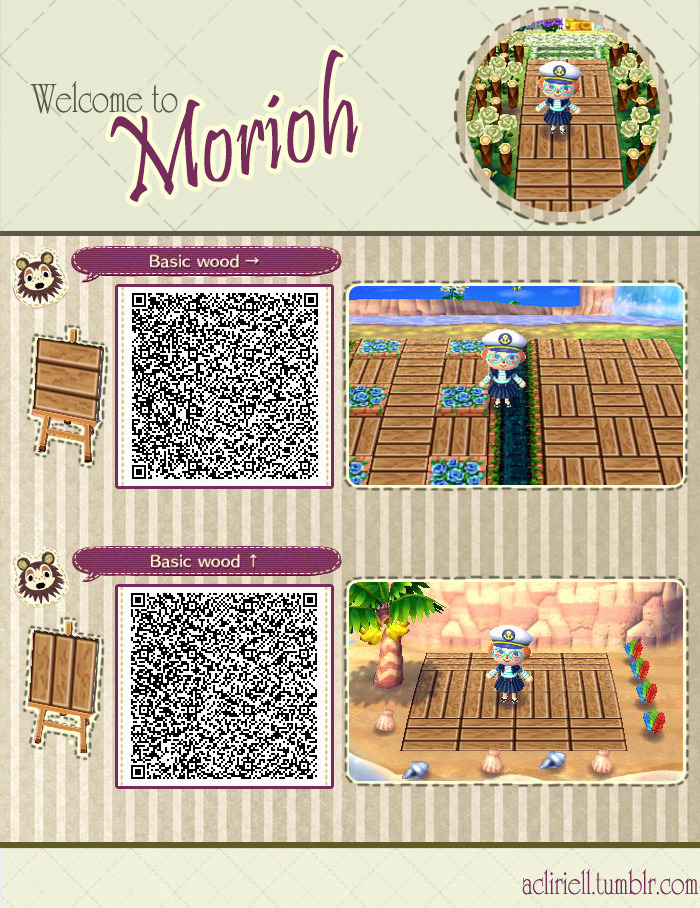 (open img in new tab) btw this image apparently doesnt exist on this blog anymore??
anyway,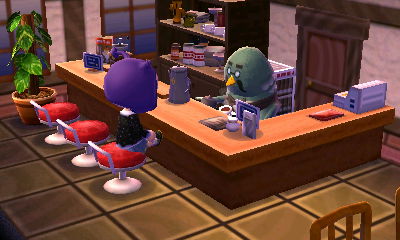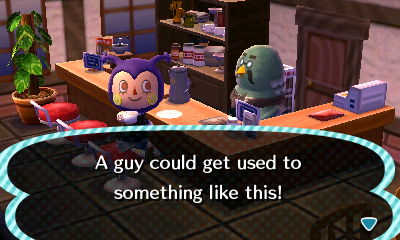 got a late night sip of coffee. no sugar or milk.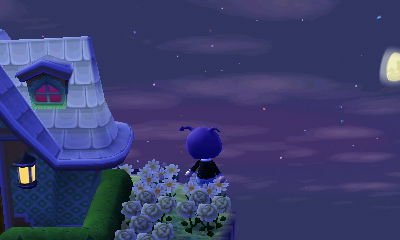 *horse staring at ocean* man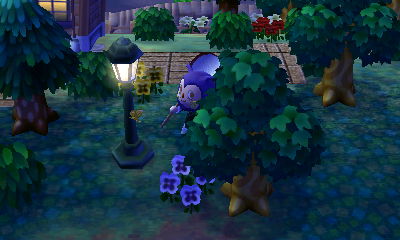 i had found a moth dancing around the light outside of r&c's, but i didn't get a photo so i stopped to catch another.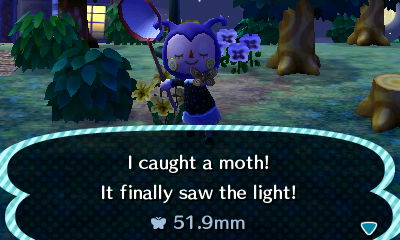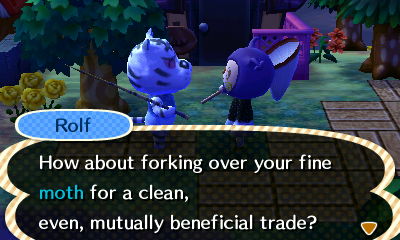 almost immediately after...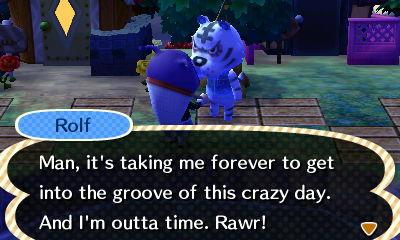 everything he says is so true!! all the time!!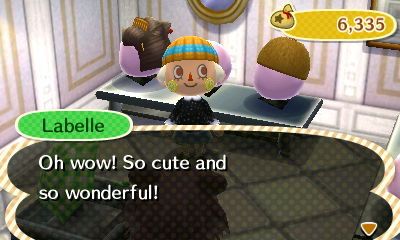 i realized i had some time left before shops close, so, got a new hat from labelle's!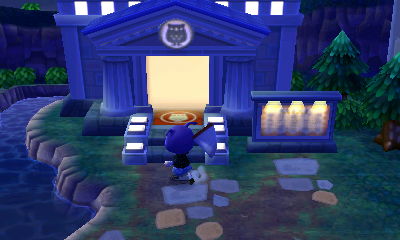 ran to the museum to turn in the moth from today and the flea from yesterday. i also had found a single fossil.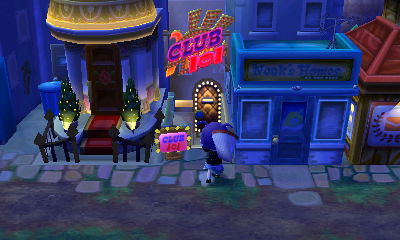 then ran to club LOL for the night since i noticed it was open.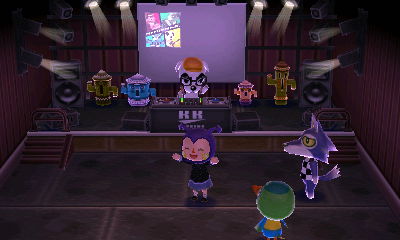 :o)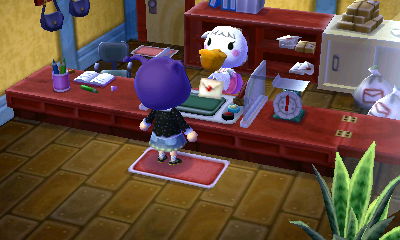 after that, i went to turn in 3 letters i had: for rolf(was supposed to send it yesterday orz), for bob, and for patty!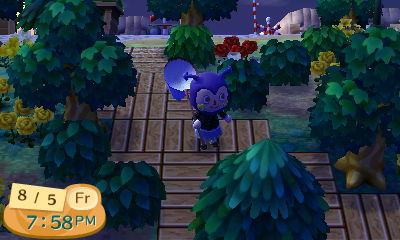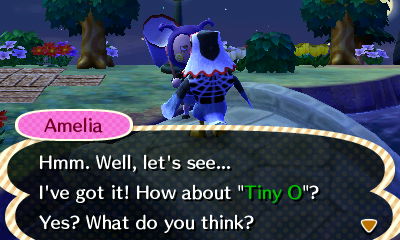 ran into amelia again, and acquired a nickname.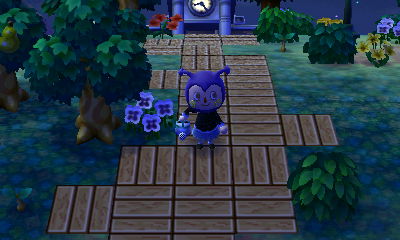 planted all the bushes i got from leif today. still lining my pathways...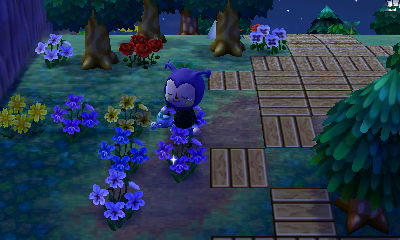 also mildy trying to grow some hybrids. my town is c o v e r e d in flowers and hybrids happen randomly and naturally. but i should probably read a guide--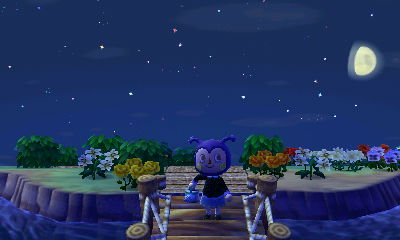 goodnight!!